Thank you for supporting our work. We appreciate it.
Your contribution makes a big difference!
We offer different donation options and will add even more in the future.
PAYPAL, DEBIT or CREDIT CARD 💵 
In case you prefer to make a contribution via PayPal, Debit or Credit Card
please visit our simple and safe PayPal Donation Page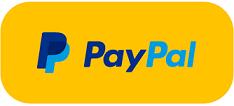 BANK TRANSFER 🏦
Below please find our bank account in case you want to make a simple bank transfer.
ChangemakerXchange Donation Account
Account / Recipient: Changemakerxchange gGmbH
Bank: Triodos Bank
IBAN: DE65500310001079370009
BIC / SWIFT: TRODDEF1
DONATION RECEIPT 🧾
In case you require a donation receipt please kindly share with us your full name and address via or through the form in case you're using PayPal. Typically donation receipts for 2021 are being shared with you in March 2022. Please let us know if you need it sooner.
TRANSPARENCY 🔎
Our Charitable Status 
Our Bylaws
Data Privacy
We take your privacy and data security very seriously.
Please see our Data Privacy Policy here
Thank you for your support!