Thank you for supporting our work. We appreciate it.
Your contribution makes a big difference!
We offer different donation options and will add even more in the future.
Donate a flexible amount via:
1. PAYPAL, DEBIT or CREDIT CARD 💵 
In case you prefer to make a contribution
via PayPal, Debit or Credit Card
please visit our simple and safe
PayPal Donation Page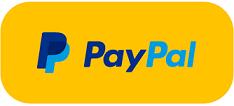 2. BANK TRANSFER 🏦
Below please find our bank account in case you want to make a simple bank transfer.
ChangemakerXchange Donation Account
Recipient: Changemakerxchange gGmbH
Bank: Triodos Bank
IBAN: DE65500310001079370009
BIC / SWIFT: TRODDEF1
3. CRYPTOCURRENCIES 👾
ChangemakerXchange offers various ways to donate cryptocurrency.
Get access to our wallets and learn more here
Make a recurring yearly contribution:
4. BECOME A PATRON/ESS OF CHANGEMAKERXCHANGE (*)
120 EURO / year
For 10 EURO / month (€120 / year) you enable us to run workshops, capacity building, virtual trainings, mentoring and coaching for the young social entrepreneurs in our network.
600 EURO / year 
For 50 EURO / month (€600 / year) you enable us to bring together changemakers for the purpose of creating collaboration projects towards achieving the Sustainable Development Goals and solving other pressing societal & environmental challenges.
1200 EURO / year 
For 100 EURO / month (€1200 / year) you help us invest in critical infrastructure, test new formats to build the capacity of young changemakers and to bring ChangemakerXchange to many more young social entrepreneurs across the world.
DONATION RECEIPT 🧾
In case you require a donation receipt please kindly reach out to us via our contact form.
TRANSPARENCY 🔎
Our Charitable Status 
Our Bylaws
Everything there is to know, (incl. Personnel, Use of Funds & Activity Reports)
Data Privacy
We take your privacy and data security very seriously.
Please see our Data Privacy Policy here