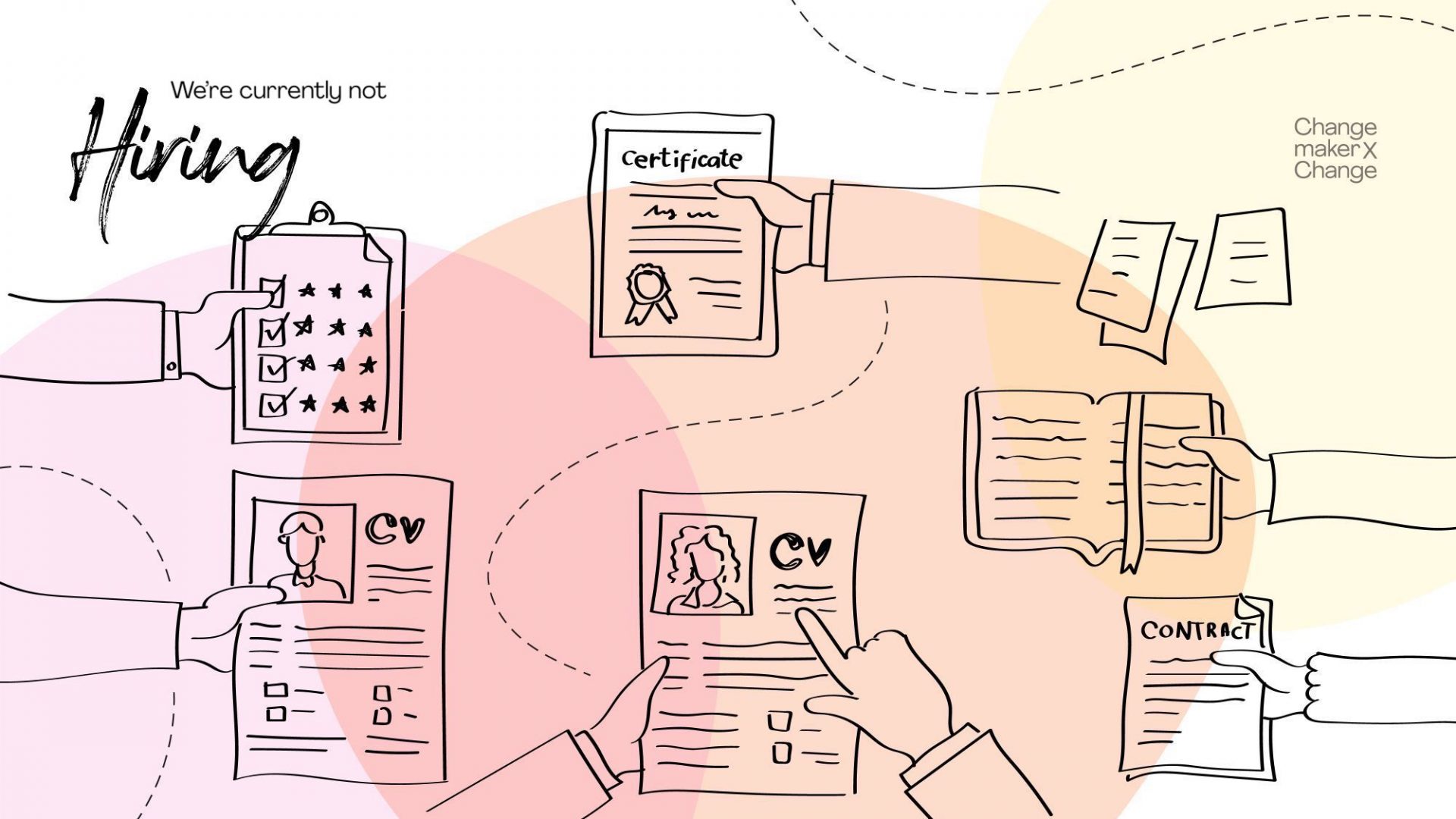 Work with ChangemakerXchange
Thank you for your interest to work with ChangemakerXchange. We appreciate it!
We unfortunately currently do not have any open positions.
That said we're always looking for bright minds with fresh ideas to join our team. If you think we should hear from you please shoot us an email at with the subject line "I want to join the team", your LinkedIn profile and a short statement about your motivation.