The Initiative Tackles All Dimensions of the Planetary Crisis
The Programme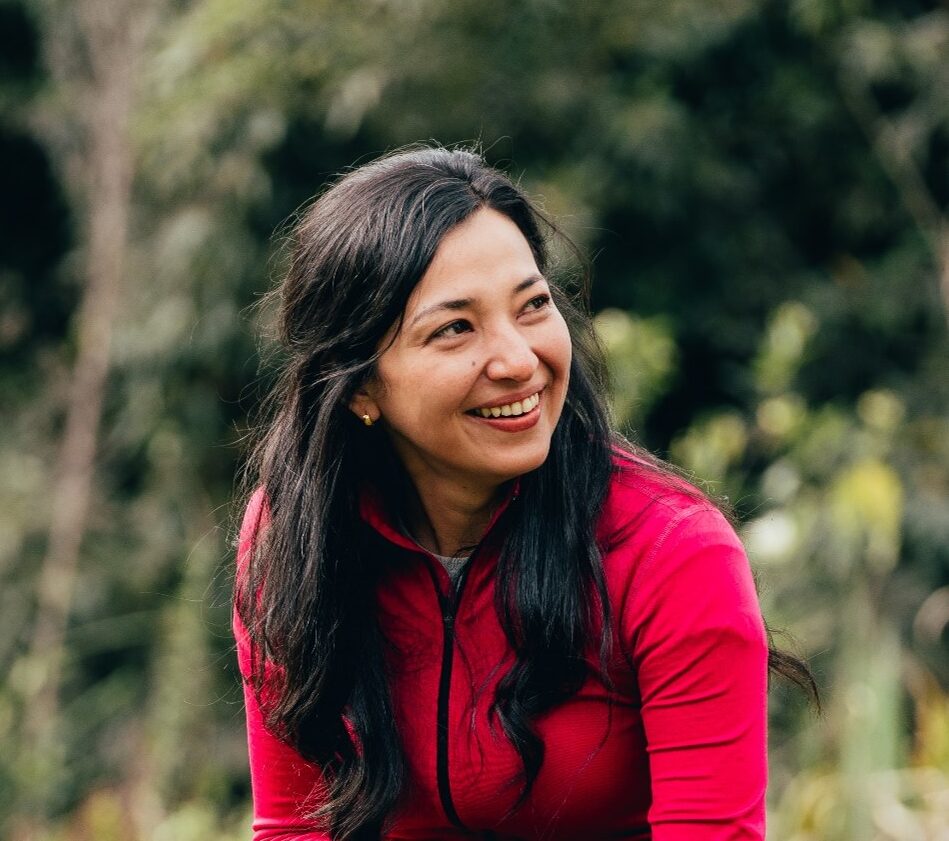 The Changemakers for the Planet programme provides young leaders with bespoke support for their changemaking journey, in-person summits, funding for collaborative efforts and life-long access to ChangemakerXchange's vibrant global network of changemakers & activists.
What You Can Expect as a Participant
Feedback from Recent Summits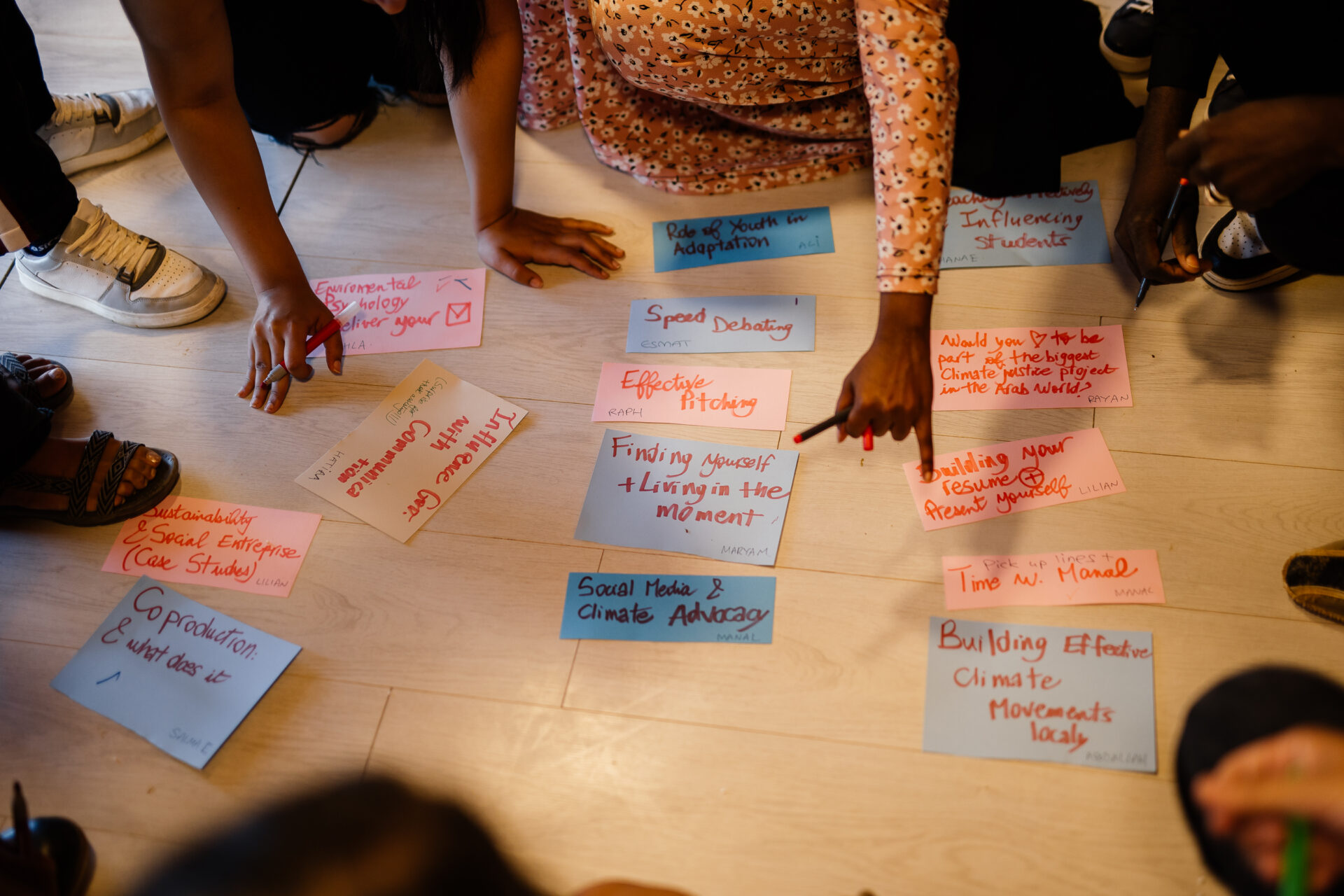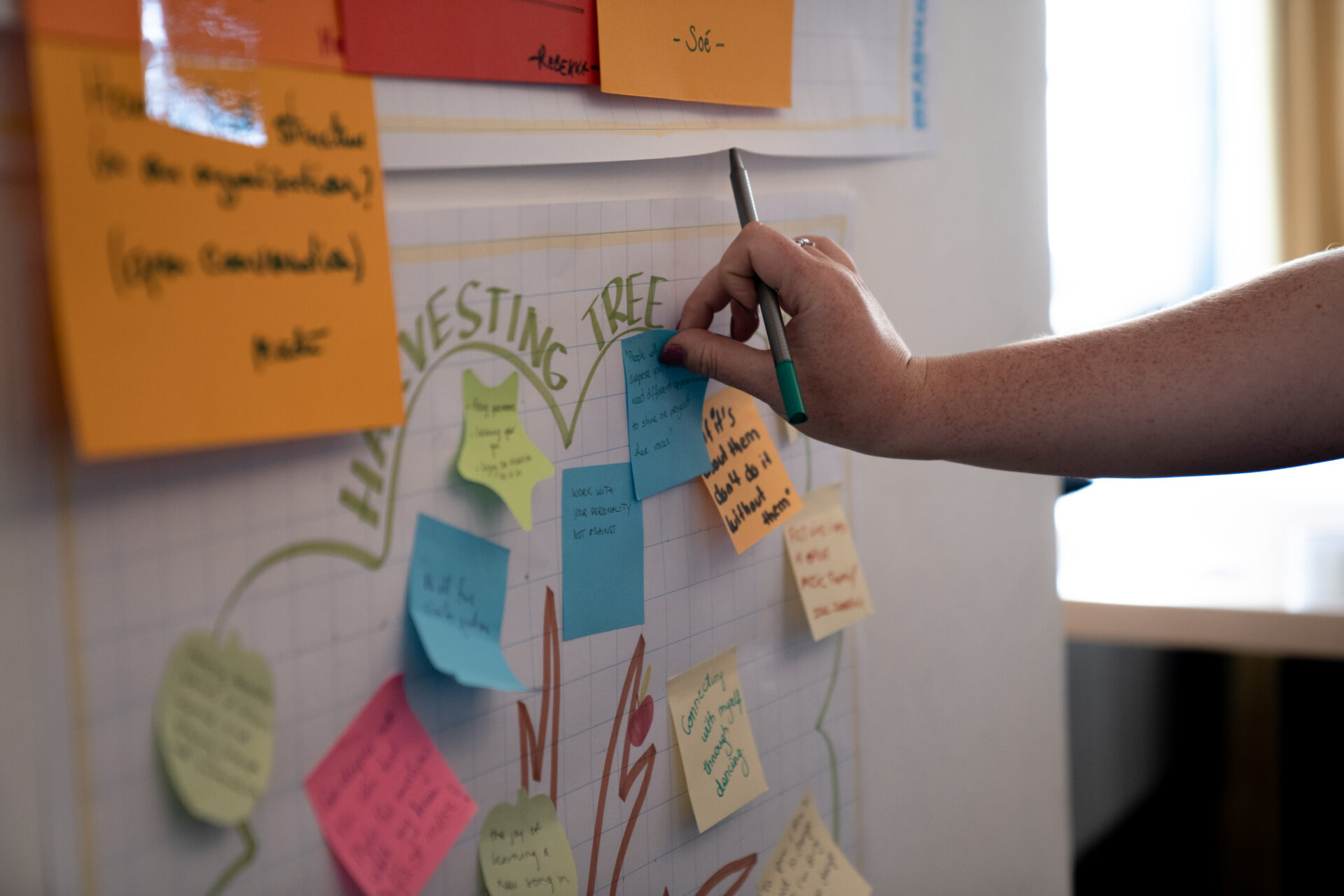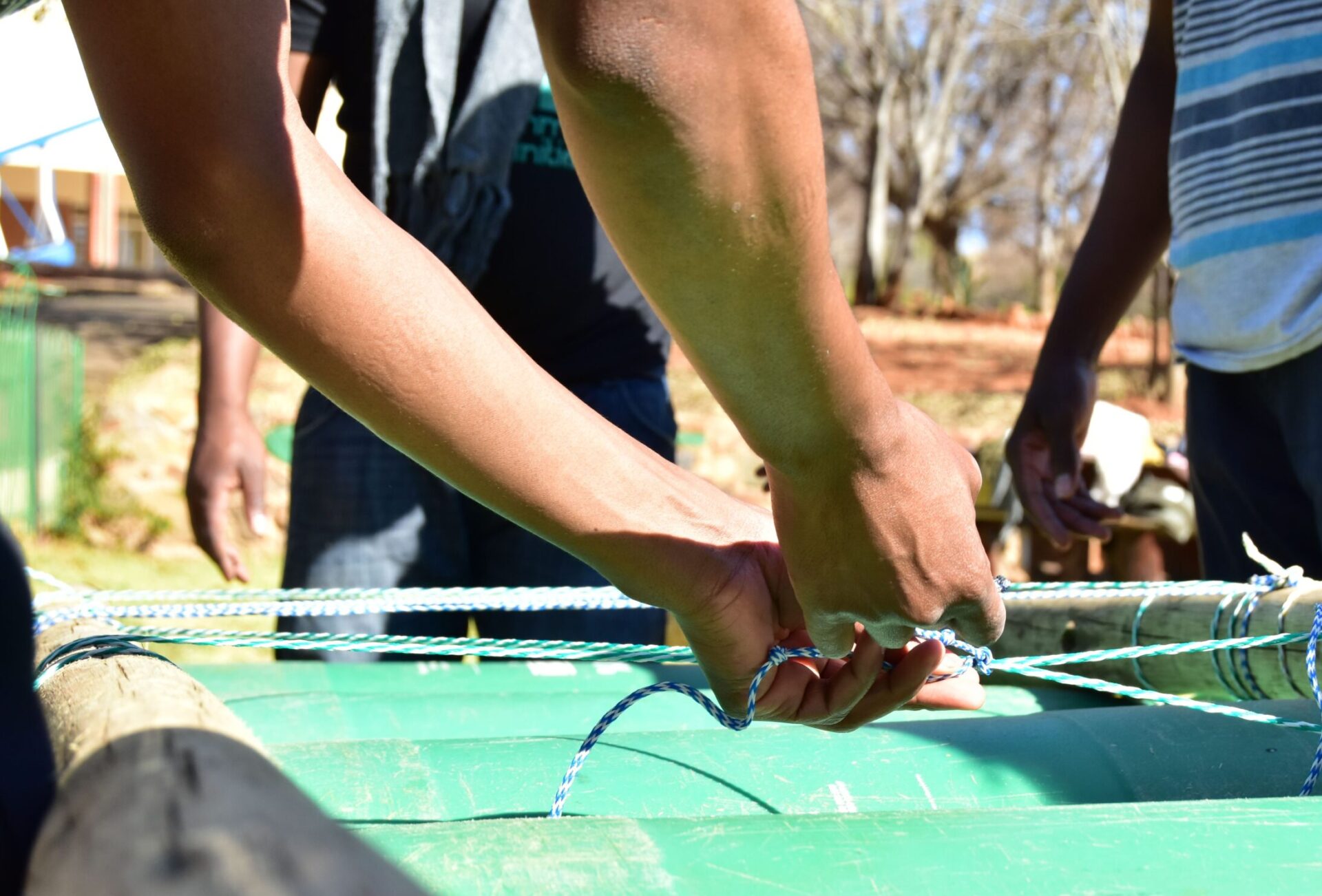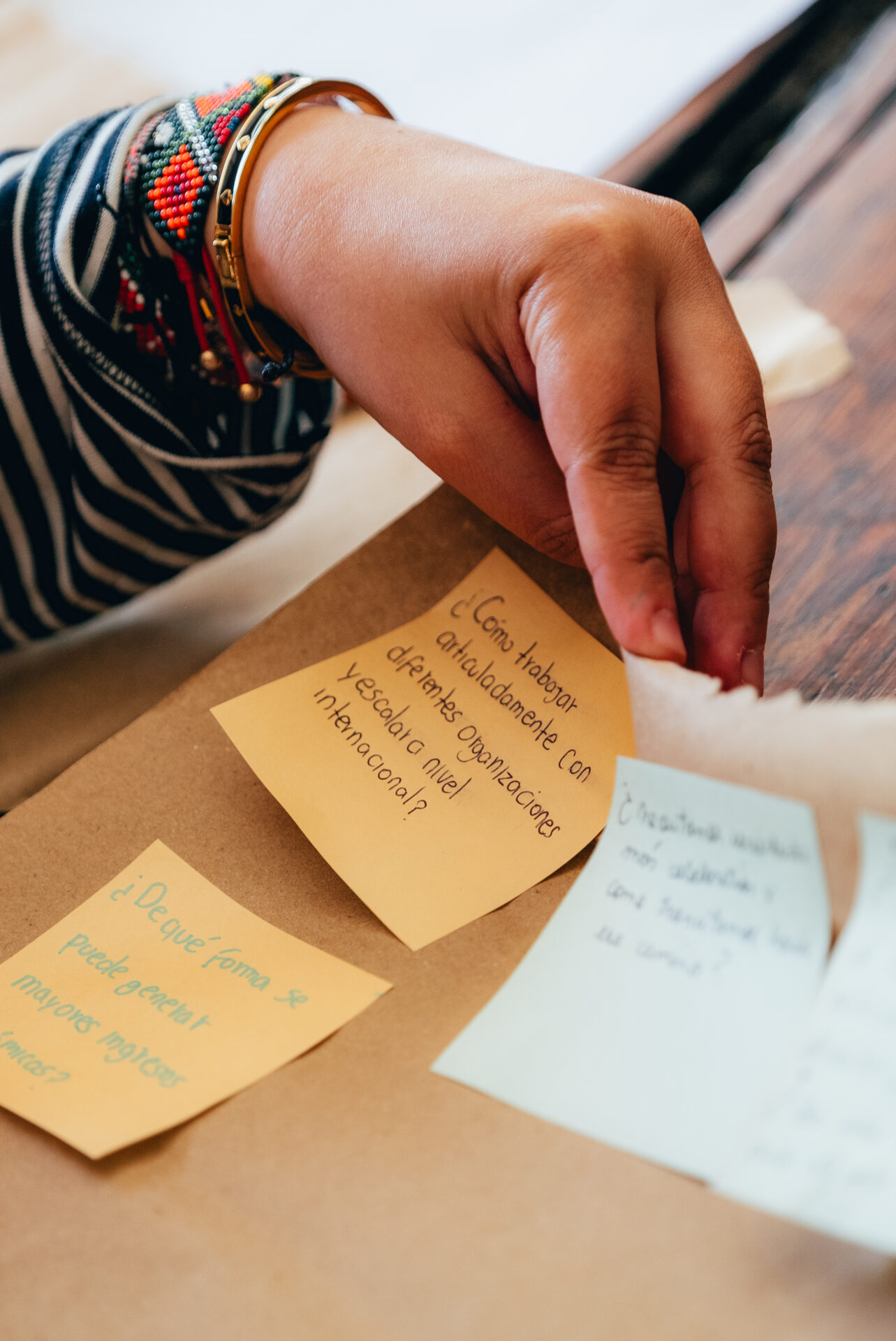 Programme Overview
The applications for the program in Europe and MENA in 2024 are now closed.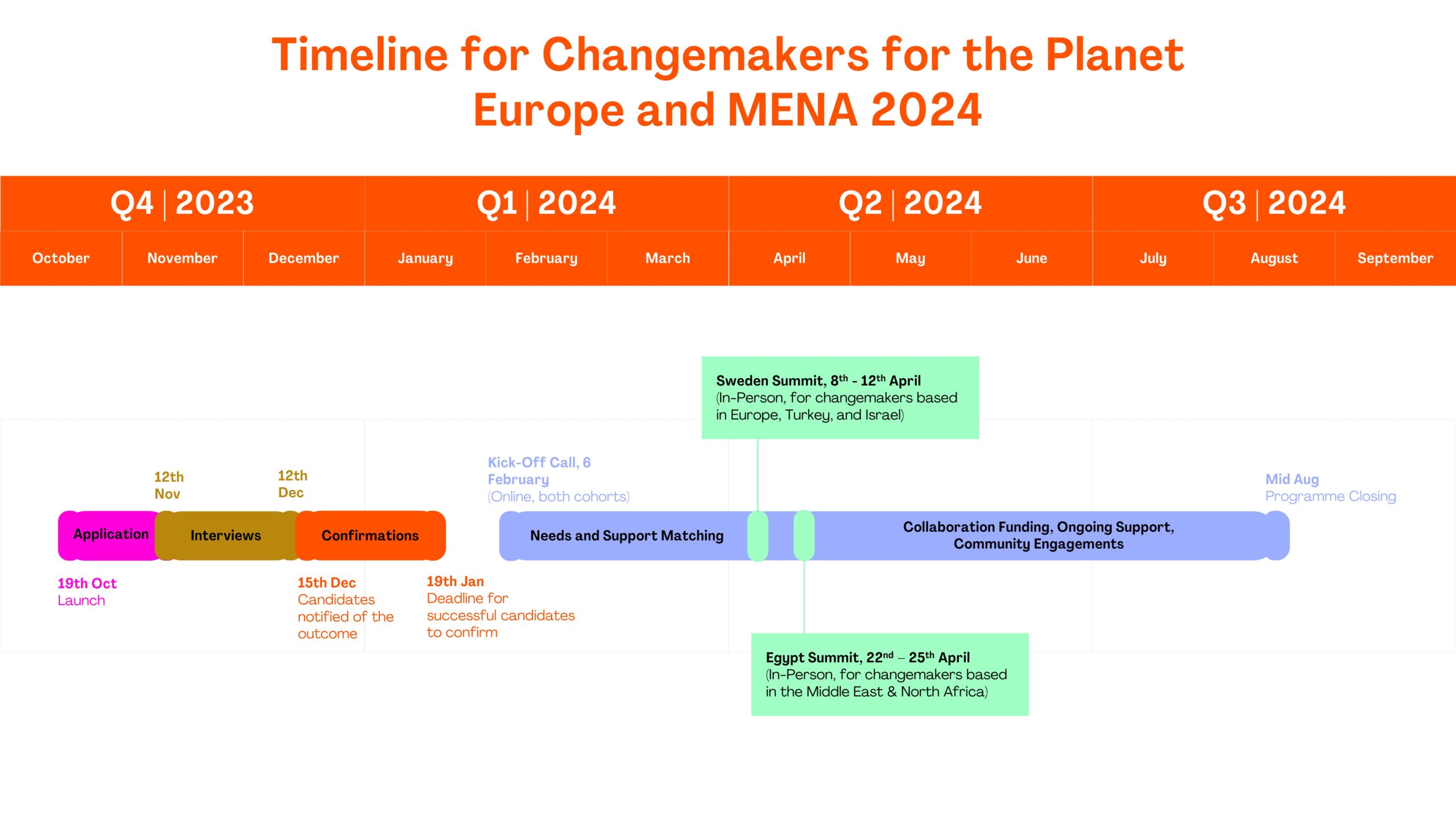 FAQ
Who is the Changemakers for the Planet programme for?
For the "Changemakers for the Planet" programme, we are looking for young changemakers who tackle climate change, biodiversity loss, air, sea and land pollution. We welcome applications from changemakers from a variety of backgrounds working to address the planetary crisis, including social entrepreneurs and innovators, social change agents and activists, and civil society leaders. We intentionally recruit a diverse variety of changemakers because the climate crisis requires an intersectional and coordinated approach between numerous stakeholders that are both tackling the root causes, and those who are responding to the changes which will affect society in a variety of ways.
Who are the partners for the Changemakers for the Planet programme?
Changemakers for the planet is an initiative by ChangemakerXchange, an international non-profit organisation with a mission to provide inclusive, supportive and collaborative spaces for changemakers, social innovators and activists from across the world.
The initiative is supported by various global partners, including:
SAP | for programmes in Sub-Saharan Africa and Latin America in 2023, as well as in the Middle East and North Africa in 2022.
Apple | for programmes in Europe, the Middle East and North Africa in 2023 and 2024
Fondazione Cariplo & Robert Bosch Stiftung | for programmes in Europe in 2022
To learn more about our partnerships, including how to join the effort, please reach out to Nick McGirl at
Are there any knock-out criteria for joining the programme?
Country:
(for programme in Europe 2024) You must come from or currently living / having impact in Albania, Andorra, Armenia, Austria, Azerbaijan, Belarus, Belgium, Bosnia and Herzegovina, Bulgaria, Croatia, Cyprus, Czech Republic, Denmark, Estonia, Finland, France, Georgia, Germany, Greece, Hungary, Iceland, Ireland, Israel, Italy, Kosovo, Latvia, Liechtenstein, Lithuania, Luxembourg, Malta, Moldova, Monaco, Montenegro, Netherlands, North Macedonia, Norway, Poland, Portugal, Romania, Russia, San Marino, Serbia, Slovakia, Slovenia, Spain, Sweden, Switzerland, Turkey, Ukraine, United Kingdom.
(for programme in MENA 2024) You must come from or currently living / having impact in Afghanistan, Algeria, Bahrain, Egypt, Iran, Iraq, Jordan, Kuwait, Lebanon, Libya, Mauritania, Morocco, Oman, Palestine, Qatar, Saudi Arabia, Sudan, Syria, Tunisia, United Arab Emirates, Western Sahara, Yemen.
Age: For this programme you must be aged 18–35. Due to permission reasons, we focus on over 18s. (Please note that changemakers of all ages are welcome to join other activities like Train the Trainer programmes or activities or the Possibilists.)
Role: You are the founder/co-founder, leader/co-leader, manager/co-manager (or hold an influential position with decision-making power, e.g. intrapreneur) of a social/environmental venture/organisation which is up and running and addresses the planetary crisis.
Income generation: The organisation should currently be generating income, or have the potential to do so in the future.
Complete application: The application form must be fully completed – with no open questions or very obviously insufficient answers remaining. Only applications submitted before the deadline can be accepted.
Do I need to be the original founder or co-founder?
No, we also welcome applications from changemakers, who might have joined a program, venture or initiative at a later stage. However, it is important that you are in a clearly defined leadership position. We unfortunately cannot accept applications from other employees or volunteers.
Does my organisation / project have to fulfil certain criteria?
When assessing the work of changemakers who apply to become a part of ChangemakerXchange we usually take the following aspects into account:
Stage: The organisation should be beyond the idea stage and currently active.
Impact: The organisation should solve an issue within the sphere of the planetary crisis (biodiversity loss, pollution and climate change) and have some tangible impact.
Innovation: The organisation should show some elements of innovation for the specific context.
For the Changemakers for the Planet program in Europe and MENA, there is an additional criterion as follows:
Income generation: The organisation should currently be generating income, or have the potential to do so in the future.
What personal criteria are important to ChangemakerXchange?
Values: Applicants for a ChangemakerXchange summit should demonstrate an alignment with the CXC values.
Character: Applicants should show an entrepreneurial and creative mindset.
Motivation: Applicants should show motivation to co-create and collaborate.
Diversity: Diversity is also a critical criteria for us. The planetary crisis disproportionately affects society's most at-risk individuals and regions. As such, we are putting a strong emphasis on curating cohorts that are diverse in terms of demographics and types of initiatives. Applicants from marginalised contexts and those with intersectional initiatives are a great fit for this programme and encouraged to apply!
Who covers the costs of my participation in the summit and programme?
Participants are asked to cover their own transportation costs to Sweden (for the Europe summit) and to Egypt (for the MENA Summit). ChangemakerXchange will cover ALL OTHER COSTS associated with the summit and programme, such as: accommodation, catering, local transportation, room hire, equipment & material, COVID-19 rapid tests, FFP2 masks, facilitation & hosting compensation, programme manager compensation, carbon emissions offsetting derived from the local hosting, post-summit capacity-building programme and post-summit community engagement activities.
What happens if I cannot afford the trip to the summit?
We always strive to make our summits accessible and inclusive so if your circumstances do not allow you to afford the trip to the summit, please state so in the application and confirmation form. We will evaluate the possibility of offering you a partial or full stipend to ensure you can join the summit.
Is there an interview as part of the selection process?
Given the high number of applications we receive and the limited staff capacity, only candidates who are being considered for the final shortlist will be invited to a short informal interview to ensure their suitability in the programme and their fit with the community. This informal interview will take place online and will be conducted by a member of the ChangemakerXchange core team or community member.
When and how will I hear back if I was selected?
The call for applications for Changemakers for the Planet programmes in Europe and MENA will be open from 17 October – 12 November 2023. Expect to hear back from us 3-4 weeks after the end of the deadline via e-mail (Around 15th of December).
Also, please note that you should have received a thank-you message when submitting your applications successfully and a short notification email from with a summary of your responses (please check your junk folder). If you did not see either, please contact us at .
Can I receive feedback on my application?
Unfortunately, we cannot provide individual feedback on each application. But we do send a thorough email to all applicants outlining the full application and selection process, as well as sharing useful resources for changemakers, which has always been appreciated by applicants in the past.
Can my co-founder join instead of me?
ChangemakerXchange invests first and foremost in the person, aka you. In the event that you cannot attend the summit anymore, we unfortunately cannot accept your co-founder as there are other candidates who went through the whole application process and have been waitlisted.
Can I join only part of the summit?
Unfortunately, no. The ChangemakerXchange summit is an intense and intentionally designed journey that makes sense if undertaken from start to end. This means we can only accept applicants who can commit to the full duration of the summit. Also, we will only allow participants who have joined all sessions on all days into the ChangemakerXchange community.
What is your approach to Disability Inclusion?
We strive to be as inclusive as possible as an organisation and for all our activities, including the in-person summits. This includes physical disabilities (i.e. needing a wheelchair, being deaf or blind), as well as cognitive disabilities (e.g. being neurodiverse). If you have any specific questions please don't hesitate to reach out to .
Also, if needed, we will prepare a personalised "onboarding toolkit" ahead of the summit to answer any questions you might have RE disability inclusion.
What is your COVID-19 policy?
We take the COVID-19 pandemic extremely seriously. The health of our team, participants and partners is the highest priority for us! Since we cannot yet predict the exact situation at the time of the in-person summits in September 2023 we won't be sharing recommendations and notes on restrictions just yet, but in case you are accepted as a participant please expect to receive an extensive COVID-19 briefing several weeks ahead of the summit.
Will you support with Visa applications?
Whilst we do everything (!) we can to support your visa application by providing you with an invitation letter and hotel confirmation, please know that we cannot call the embassies / consulates to push for your visa. You will be responsible for your visa application process.
What happens right after the summit?
What is the value of joining ChangemakerXchange?
We believe the words of our community do the best job of highlighting the value of joining ChangemakerXchange. Here's just some of the feedback we've received from members throughout the years:
"I wanted to change the world for the better since I was 14. But everyone around me would tell me 'be normal, go to college, get a job, don't try to do more than you can'. After CXC, I realised that I don't want to have a 'normal' life. I want an extraordinary life. I want to fully realise my mission to paint the world in bright colours of peace, unity, and love. And ChangemakerXchange catalysed the process of realising my mission. Thank you!"
"CXC is an incredible platform to change the mindset and perspective on many things (to the best of course). I can definitely say that I've been transformed, and I now have a much better understanding about what it takes to be a social entrepreneur, scaling impact and opening yourself to others."
"CXC gave me a feeling of belonging. I have been part of many conferences and different communities, but CXC still feels like home because of the genuine values, the genuine goals and long-lasting friendships."
As a member, what are opportunities to get engaged in the community?
Attending a ChangemakerXchange summit is the first step to joining a global community of ~1000 changemakers from all over the world. Once you are part of the community, there are several engagement opportunities you can benefit from, including: 
Joining our private Facebook and Linked groups where you can engage with the rest of our community members from all over the world.

Joining the Bosch Alumni Network to access various opportunities such as job vacancies, workshops, seminars, travel grants, etc.

Joining additional community engagement activities to expand your network, connect with other members, and collaborate to amplify your impact.

Joining our Global Facilitation Pool to facilitate CXC-like experiences for other changemakers around the world.

Becoming a Community Host to bring the CXC summit experience to your country.

Becoming a Community Advisor to give feedback to the CXC core team on all-things strategy.

Getting access to a range of offerings and platforms offered by our partners, including everything from learning exchange grants to pro-bono coaching and law support.

Attending the Global Co-Creation Summit to shape the future of the community.
The beauty of ChangemakerXchange is that it is a very dynamic and constantly evolving community, continuously shaped by the needs and feedback of its members.