Thank you so much for considering to supporting our work. We appreciate it. Your contribution makes a big difference!
We're a community of 800 young social innovators from across the world, working hard to make a positive difference for people and the planet. Check out our work
We offer different donation options, including the option to donate directly to various wallets and we will add even more in the future.
We offer various ways to give:
GIVE CRYPTO 👾
Give directly in cryptocurrency to our respective cryptocurrency wallets.
You will have the choice to either give anonymously or in person.
We currently accept Bitcoin, Bitcoin Cash, Ethereum / ERC20 Token, Dogecoin, Litecoin and XRP (Ripple).
2. GIVE IN CRYPTO - WE RECEIVE EURO 💵 
In case you prefer to make a contribution in a cryptocurrency, but make sure it's converted to fiat (EURO) right away please use our dedicated BitPay Service. Please note that due to European regulatory requirements, one-time customer verification is now required for all cryptocurrency payments via Bitpay.
3. SO MUCH WOW - GIVE DOGECOIN 🐕
Give directly in Dogecoin. You will have the choice to either give anonymously or in person.
4. PAYPAL or CREDIT CARD 💵 
In case you prefer to make a contribution via PayPal, Debit or Credit Card please visit our simple and safe PayPal Donation Page
5. BANK TRANSFER 🏦
Below please find our bank account in case you want to make a simple bank transfer.
ChangemakerXchange Donation Account
Recipient: Changemakerxchange gGmbH
Bank: Triodos Bank
IBAN: DE65500310001079370009
BIC / SWIFT: TRODDEF1
5. DIDN'T FIND WHAT YOU'RE LOOKING FOR? 🔍
You prefer to give in a currency we don't offer, yet or give in a different way to give altogether and want to speak to a member of our team?
We look forward to hearing from you!
Please just write us at
REFERENCES 📝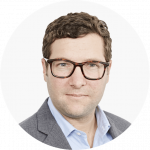 Nicolas Cary, Co-Founder and Vice Chairman of Blockchain.com, Co-Founder and Chairman of SkysTheLimit.org
"The social innovators at ChangemakerXchange are working on some of the most pressing issues of our time. They're going to need all the resources we can marshall to help shape a more equitable and fair future. Including a better form of money. I'm proud to support their important work with a crypto donation that's 100% transparent and traceable. We're going to prove our impact."
WHAT YOUR DONATION CAN ACHIEVE! 🤍
Your contribution enables us to run workshops, capacity building, virtual trainings, mentoring and coaching for the young social entrepreneurs in our network. You also allow us to bring together changemakers for the purpose of creating collaboration projects towards achieving the Sustainable Development Goals. And you help us invest in critical infrastructure, test new formats to build the capacity of young changemakers and to bring ChangemakerXchange to many more young social entrepreneurs across the world. We also regularly run a "solidarity fund" to financially support changemakers in the network who struggle to make ends meet.
ENVIRONMENTAL CONCERNS 🌳
We are aware of the negative environmental impact of cryptocurrencies (particularly of those like Bitcoin using an energy-heavy "proof of work" approach to approve transactions on the blockchain) and take the issue very seriously. In order to mitigate the negative impact on the climate we will therefore regularly calculate the CO2 Emissions associated with donations and transactions to and from ChangemakerXchange and offset these in accordance with our "sustainable changemaking" policy. We're also hopeful that with the wider adoption of cryptocurrencies more miners worldwide will switch to renewable energies and introduce innovations to reduce the environmental impact of crypto. While we take the issue very seriously and do not want to downplay the issue in any way, we'd also like to point out though that the financial industry, including the mining of gold & silver, the real estate needed for banks and financial institutions and the infrastructure of our cash economy have an impact and in order to address the issue we should look at it overall and in a holistic way versus demonizing just one approach.
DONATION RECEIPT 🧾
In case you require a legally compliant donation receipt we are required to ask you for a number of personal details. Please understand that we cannot provide a donation receipt unless you give in person (we cannot accept requests for a receipt in case of an anonymous donation). In case you give in cryptocurrency you will be asked to fill a form. In case you give via PayPal or bank transfer please kindly share with us your full name and address via . Typically donation receipts for 2021 are being shared with you in March 2022. Please let us know if you need it sooner.
Please understand that due to the significant administrative effort we do not provide donation receipts for contributions below 200 EURO, unless you absolutely need one.
TRANSPARENCY 🔎
Our Charitable Status 
Our Bylaws
Everything there is to know, (incl. Personnel, Use of Funds & Activity Reports)
DATA PRIVACY
We take your privacy and data security very seriously.
Please see our Data Privacy Policy here