Stop. Close your eyes. Think for a moment.
Think of the eggs you threw away because they were "old". Think of the cucumbers you decided to bin because they looked odd and misshapen. Think of the bananas you did not bother touching because there was a bruise or two. Think of the slices of cake you put in the trash because no one would eat them. Think of those pots of yogurt you were going to buy at the supermarket, but you did not because they were two weeks away from the expiration date.
"But it's just a banana!" – you say.
Multiply that one banana by a couple hundred million or so, and suddenly you get a clearer picture of how much food is wasted daily in Southeast Asia. It is estimated that a shocking 21% of food waste in the world is attributed to the region, because of wastage by supermarkets and eateries and also waste from households. And Malaysia is deemed one of the biggest culprits of this: A report by SWCorp in 2015 estimated that Malaysians wasted some 15,000 tonnes of food a day – of which 3000 are still fit for consumption. This amounts to a total of 6.6 million meals a day – quite the number when you think about it.
Apart from the obvious consequence of damaging the environment, there is a more human side to the problem: Thousands of struggling families cannot afford even the most basic of foods, and as a result, go without – while tonnes of perfectly fine food is thrown away by supermarkets, bakeries, restaurants and the like.
So where exactly will this take all of us to? And whether can an end be put to this infinite cycle of wasting? Well, when people deal with an obstacle, they struggle, fight back, and break the rules. But sometimes, they just simply give up when it comes to the "limitation" that they have invisibly created for their own selves. "Impossibility", if it must be named. And if that "impossibility" stands for the clause of the unlikely-to-happen, then it has been proved to be untrue. For the reason that magic has truly happened on the land of Kuala Lumpur, Malaysia, when a man, whose name is Redza Shahid, set the foundation for the one-and-only "green bridge of two boundaries" – Grub Cycle.
But what are these "green bridge" and the "two boundaries" exactly about? Basically, it is just what Grub Cycle has been doing for the whole time of its existence: reviving old or close-to-expiration date products from their "death penalty", bringing them a new life, saving Malaysia from its own hole of wastage and bettering the life of the community. Slow and steady, one step at a time, Redza is still giving himself up to completing this bridge, making efforts in becoming a messenger, a connector of both old and new and the savior of many others. Redza sees things differently, and what he has done can be taken as "innovative" or "odd" for he did not fight back the obstacle, but turning it into a key factor in the idea of creating "new" from "old". He wishes to do something special that could change the life of his people, the people of Malaysia.
The idea of Grub Cycle – a social enterprise has already come up since March 2016, but it was not until June – with the help of the Malaysian Global Innovation and Creativity Centre (MaGIC) – that it became a reality. It is now run by 3 full-time members (including Redza) with 5 volunteers around the world such as China, France, and Africa. What Grub Cycle has been doing are purchasing unneeded (but still perfectly edible) food products – for example, items with damaged packaging or items close to their expiration dates (from 1 to 3 months) – from supermarkets, bakeries, cafes and restaurants from across Malaysia, and selling them to customers for a lowered price. Half-price KitKats, quarter-price Ferrero Rochers, and cheap extra virgin olive oil are just part of Grub Cycle's pantry. Their other sub-ventures, Grub Homemades and Grub Bites, are interesting takes on the food reappraisal concept. Grub Homemades turns perishables such as pineapples and cabbages into kimchi, jam, pickles and the likes while Grub Bites delivers reduced-price pastries and other bites from nearby cafes and restaurants to you.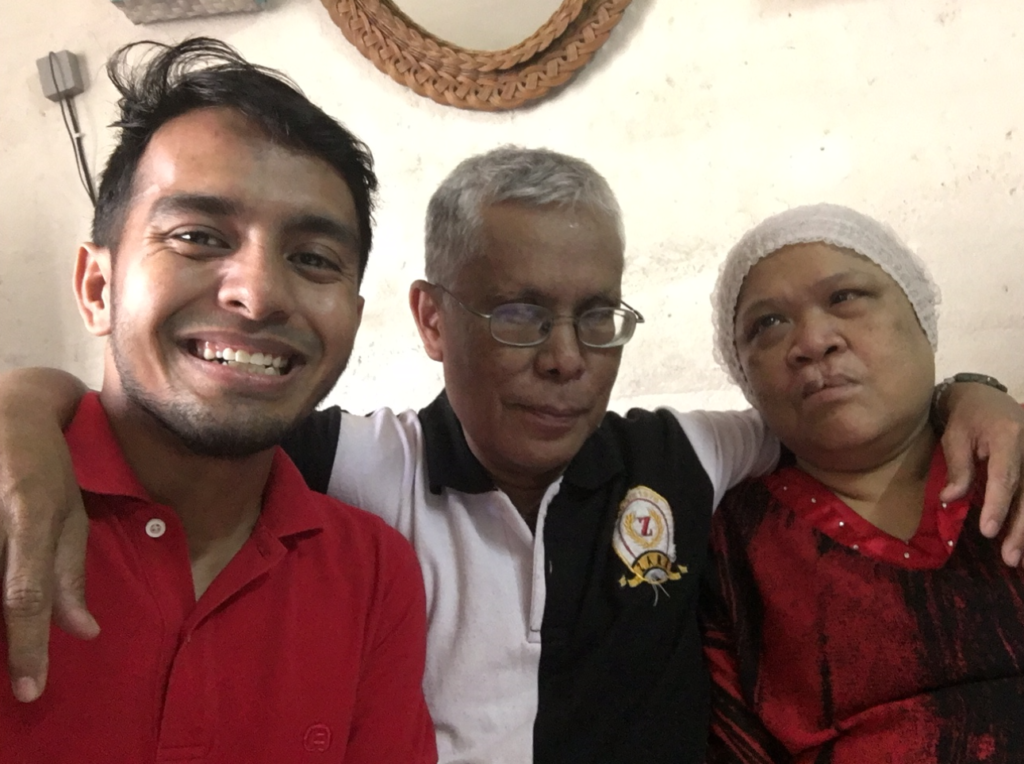 Perhaps Grub Cycle's biggest difference in regards to other similar food redistribution projects is their community aspect. Each month, a part of their profit is dedicated to supporting low-income families with pantry products such as eggs, oils and rice. Until this moment, Grub has been helping and supporting 36 families on a monthly basis. Grub Bags, as they are called, are seen as a way to empower the families' economy. If you need some help, simply contact Grub Cycle via email, phone or any communication platforms they have, it will always be ready to give the best it has. Grub Cycle is currently running as a social enterprise and sustaining a margin of profit from its sales, with its mission statement built on the basis of customer value and social benefit. Sharing about the side reason for Grub Cycle's formulation, Redza once stated that the cost of living was increasing but the salary of citizens in Malaysia was still remained unchanged. Thus, this has put the food price up to 20% and posed an obstacle on lower income group for buying qualified groceries. So what Grub Cycle does to support this low-income community is using part of its own profit from sales for subsidizing the basic cost of food. Therefore, its products are always sold below the market price; for example, $12 cereal is now sold for $8. The strategy of "buy cheap, sell cheap" seems to work well for Grub Cycle. Its goal is lowering the price of products and saving money for consumers as much as possible (RM 15,520 is the exact amount of customer savings provided on Grub's website). And with such clear mission statement, no wonder why Grub's plans have always seemed to be one-step-ahead and surprisingly effective. For each product bought, not only are buyers subsidized with basic food cost but also no delivery cost is charged if buyers come to collect the products themselves. If there is any word to describe Grub Cycle, we think it will probably be "smart working". For a young start-up, it is the first step that counts and Grub Cycle seems to always find out a solution for a common kind of problem which is how they avoid the logistics to completely cut out the delivery cost, lowering down the price of products. Making deal with the sellers for a cheaper price is also an important process, and Grub Cycle has been nailing in ensuring a sustainable quantity of products: It makes an agreement with sellers and gets informed by them whenever they have surplus products to sell and the company's men will be there to collect them all.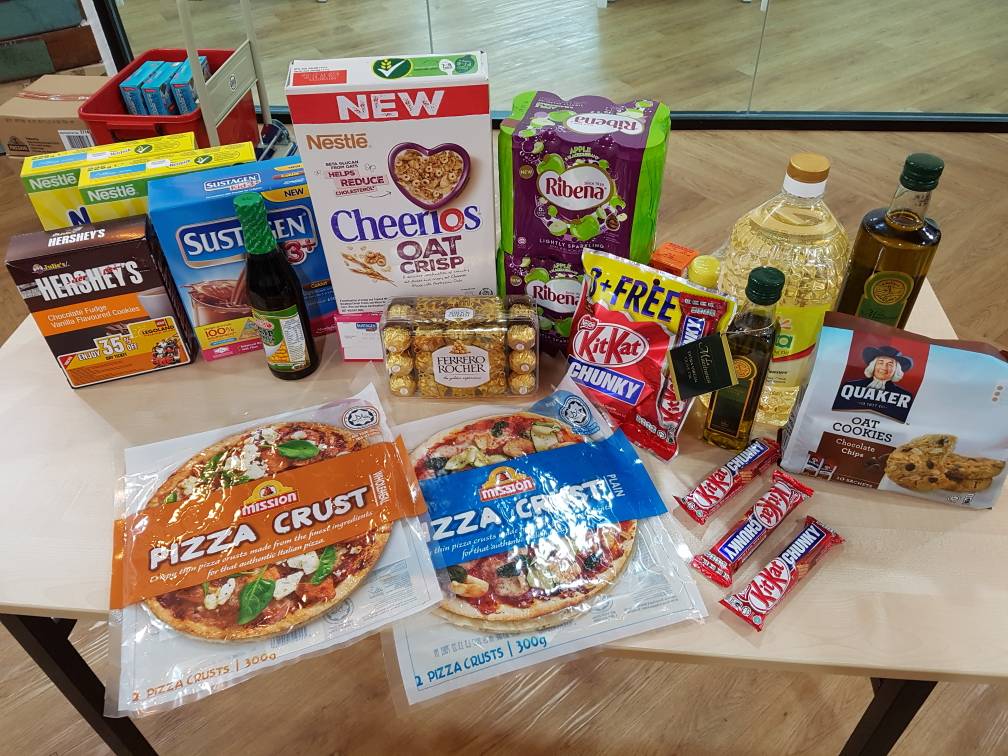 And so far, they have been on a roll. Now with Grub app running on both IOS and Android, people can have an immediate and direct access to the stores to buy whatever they want. Since their inception, they have saved 1678 kilograms of food that would have otherwise been wasted. Over 200 Grub Bags have been delivered to their deserving families, such as Uncle Jo – whose wife suffers from kidney failure – and Miss Khadijah, whose husband tragically passed away, leaving her with 3 children.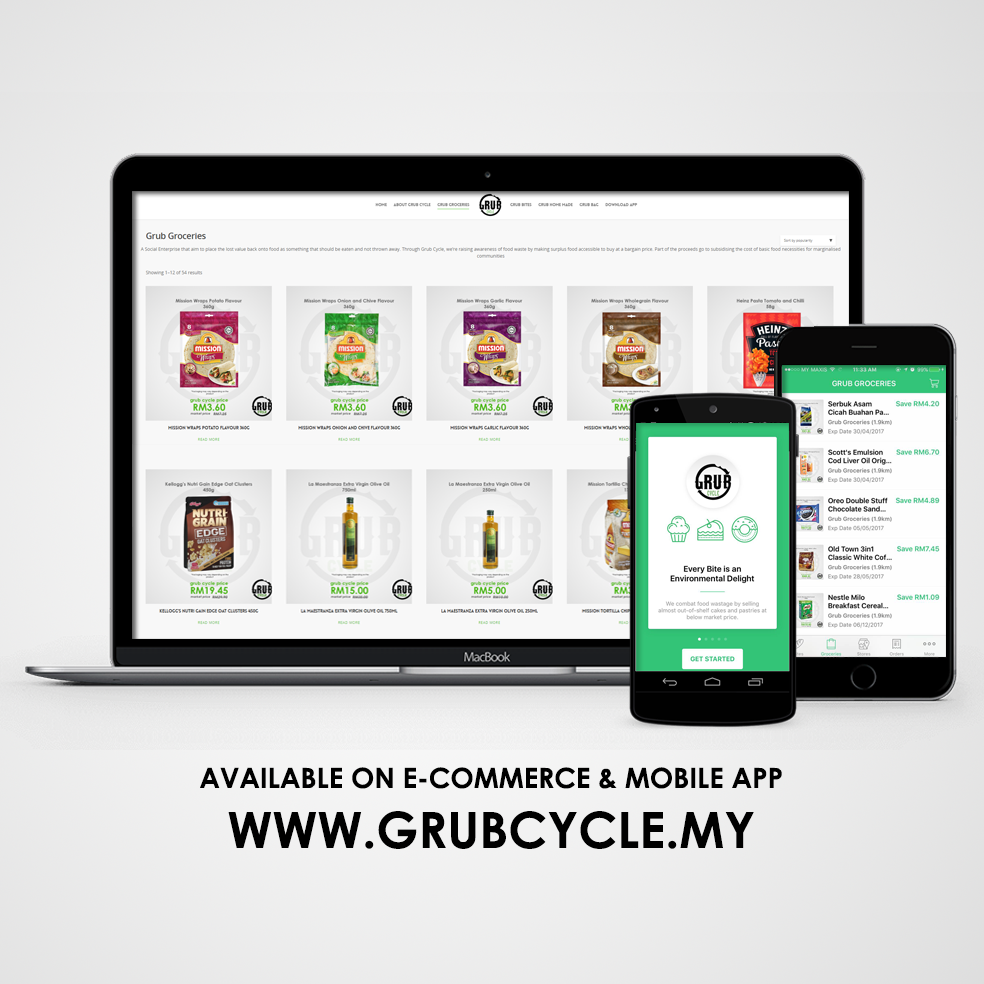 It will be a long story to tell, but it feels that sometimes, someone is arranged to do something big. And for this green savior – of food and of humans – wastage is not a problem that could be solved in a day or two. But he is determined and willing to take an action and to create impactful changes. And who knows? He might just succeed – one Grub at a time.
---
Story written by Trung Tran & Trang Nguyen @Maze Vietnam for The Change Stories Project
Photos shared by Redza Shahid @Grub Cycle
The Change Stories is a cross-border collaboration project co-created by Maze Vietnam from Vietnam and The Optimist Citizen from India. We cover multi-media stories of the world's top social innovators in ChangemakerXchange summit with an ultimate mission of inspiring people from across the world to become changemakers, together creating positive changes and making the world a better place