What lies beyond failure?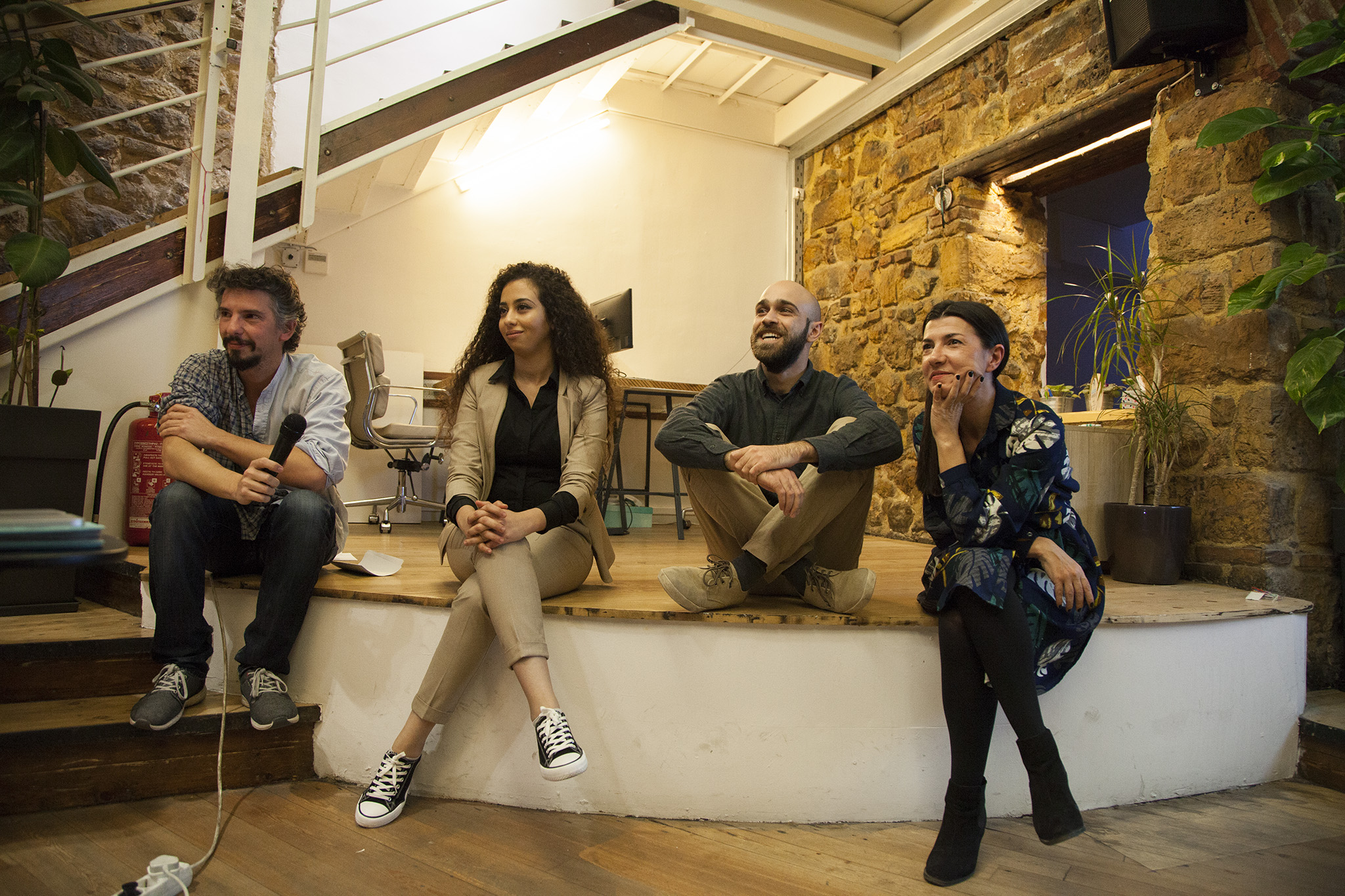 The third edition of Pitch Your Failure landed in Athens on 23rd November 2018 to share perfect stories true stories of failed social ventures in the fields of media, arts, and culture as a way to dismantle the myth that everything is always okay and mistakes should be hidden.
After Rome and Berlin, Athens was the third city to welcome Pitch Your Failure, an informal event where social entrepreneurs are invited to share stories of resilience: stories of ventures that failed, stories of partnership turned nasty, stories of financial debt and social isolation. We believe it's important to share their stories to break down the image of the "heropreneur" who resists stoic to any challenge and pushes on stubbornly regardless of any rejection. Reality is quite different, as we learned from the four social entrepreneurs who shared their stories with us at Impact Hub Athens.
This special edition of Pitch Your Failure revolved around the topics of media, arts, and culture to celebrate the fact that Athens is the 2018 World Book Capital and that Elefsina will be the European Capital of Culture in 2021. The event kicked off with Greek-Cypriote Christos Papamichael from Liminal who reminded us that right intention is not enough to succeed. In fact, despite all the best intentions to make arts, theatre in particular, accessible to anyone, Christos struggled to get the necessary buy-in from the very same beneficiaries he aimed to serve and ended up with huge financial debt, which he is still recovering from. This, however, hasn't stopped him from continuing his important work to make art accessible to anyone. It was then the turn of Moroccan female entrepreneur Sana Afouaiz who shared an emotional triggering story of how our family and cultural norms can often prevent us from becoming who we aspire to be. She grew up in an environment where being a woman means becoming a good housewife and mother. Despite the criticisms and obstacles, Sana learned to free herself from her cultural chains to become an award winning social entrepreneur and public speaker on global feminism and women issues. She just published her first book "Invisible Women of the Middle East" and continues to advance her work around women and gender issues through Womenquake.
We then handed over to Greek cultural manager Argyro Barata who, after years of dissatisfaction in her job, suddenly decided to quit without having a plan B. Through her story, we were reminded that crafting our own paths doesn't happen overnight and so we must be patient and stay calm even when the next steps are unclear. Argyro also reminded us of the importance of staying true to ourselves as a way to feel accomplished in life. After years of being too afraid to be authentic to herself, Argyro eventually found the courage – and boldness – to finally pursue her passions and projects such as Feast Greece and the Cultural Management Academy. Will you accept her invitation too? The final speaker, Spanish social entrepreneur and Ashoka Fellow Juan López-Aranguren took us on a journey across the Atlantic onto the Brazilian shores. In a lighthearted and humorous manner, he shared about the many mistakes and failures encountered on his entrepreneurial journey. Admitting he doesn't like making mistakes and failing, he acknowledged however that failing to accomplish our goals or having unsuccessful attempts is quite normal so we better get used to it. Accepting this has enabled Juan to continue his work with Basurama and even embark on another ambitious project called "Imagina Madrid".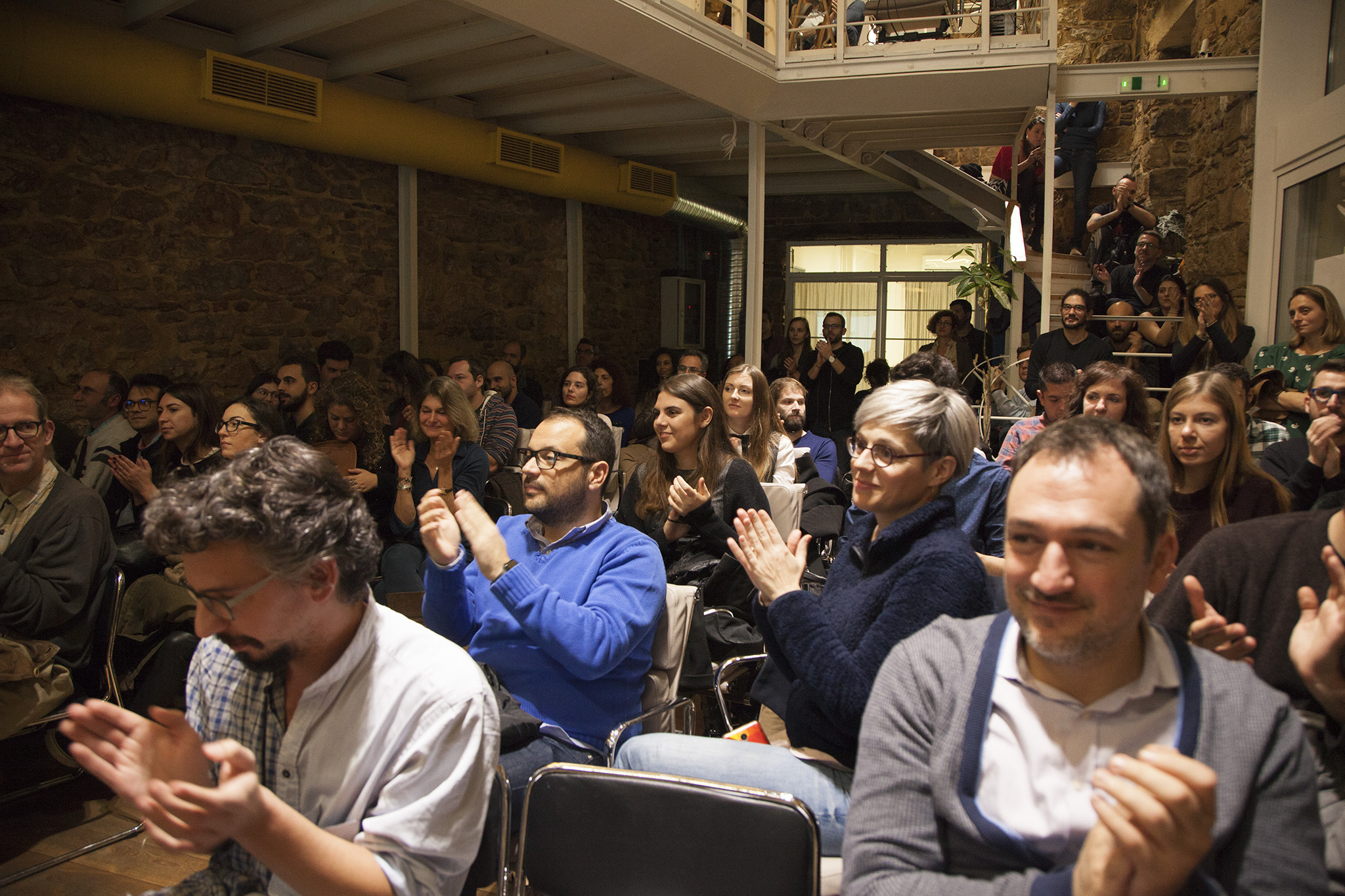 After the pitches, the 80+ guests engaged in a brief Q&A session with the four social entrepreneurs before deepening their conversations during an informal networking session. We are very happy to announce that the crowd at Impact Hub Athens has been the most diverse until now, with guests from the worlds of social innovation, arts and culture, but also students and young people, as well members of the local communities and refugees. Despite all our differences, we shared a common curiosity to explore the topic of failure in a society that only sees failure in failing. What lies beyond failure?
Here you find additional media coverage of our event:
Want to know more about PYF?
The journey of Pitch Your Failure started a couple of years ago at the ChangemakerXchange summit in Palermo, Italy. ChangemakerXchange is a programme co-created by Ashoka and the Robert Bosch Stiftung that gathers top young social entrepreneurs to connect, cultivate their wellbeing, learn from one another, and collaborate to amplify their impact. During the Palermo summit, a group of young social entrepreneurs from the Mediterranean region collaborated to bring Pitch Your Failure into life.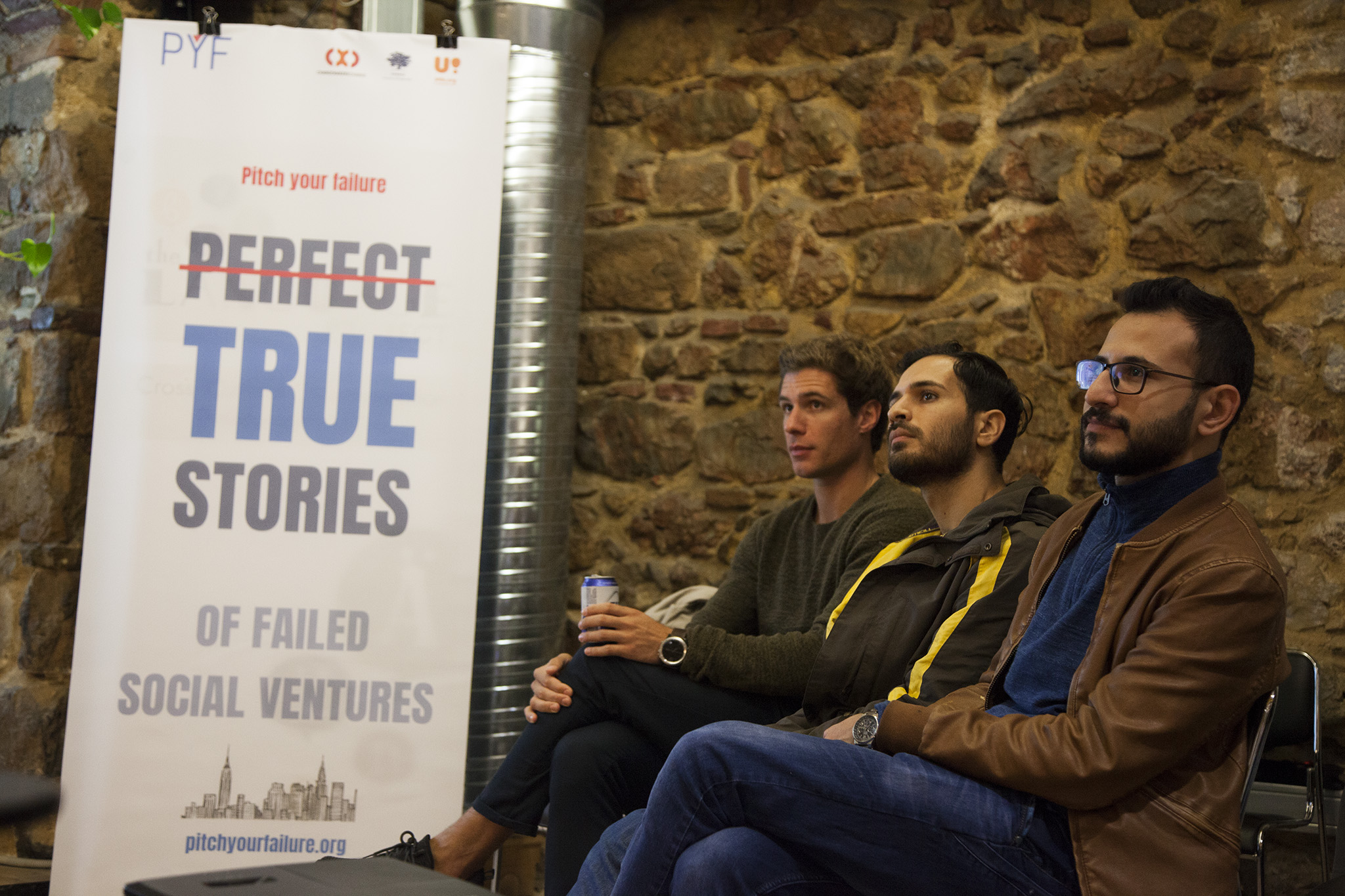 We would like to thank all our partners for their kind support:
Goethe-Institut Athens
,
Impact Hub Athens
, ChangemakerXchange, and
uidu
. Without them, Pitch Your Failure would have… uhm…failed! View more pictures
here
. And should you wish to host your own Pitch Your Failure event in your city, please fill out our
interest form
.
Written by Greta Rossi, MC for Pitch Your Failure in Athens.