Dear Changemakers around the world,
As we are closing the chapter of 2020 and about to open the new chapter of 2021, we thought that it would be nice to take a moment to acknowledge and share, what a ride 2020 has been for the ChangemakerXchange community. After seeing progressive world leaders doing that challenge where they squeeze in all of their success stories during their term of service in a few minutes of sharing, we are intrigued to do something similar. Except that we would like to do it the ChangemakerXchange way.
So, here it is. ChangemakerXchange in 2020 - successes, failures, and everything in between. (6 minutes reading.)

We started the year by sharing the insights from the Co-Creation Summit 2019 with the whole community. While we had already taken a few steps to respond to the climate crisis (a sustainable summit checklist, offsetting all of our historic activities, and reducing flights for the co-creation summit in 2019), we think it was important and, therefore, would like to revisit our community's Purpose Statement and embed our real passion and drive for environmentally-friendly changemaking.
We aimed to pilot the hybrid physical and virtual gatherings this year, with the objective to increase community members' post-summit engagements.
We believed by empowering anyone to host CXC-type gatherings that foster profound connections, nurture wellbeing, and enable peer-learning, we would ultimately make the world and our sphere more able to create positive change. That said, we would like to spread CXC as a format and philosophy to the changemaking ecosystem.

Not much happening on the surface this time around. However, we actually did intense strategic planning to execute what we had planned.

Alas, COVID-19 happened. And as a consequence, we had to make a hard decision of postponing our Training of Trainers for our facilitators (which was one of our strategic steps!) to, hopefully, later this year.
With things moving online, we thought it would be useful to create a toolkit to share all our learnings around virtual facilitation. And so we did. CXC Virtual Facilitation Toolkit is available for every changemaker out there.
We got a new addition to the ChangemakerXchange core team: Nadya Saib, who's been a community member since 2016 and would serve the ChangemakerXchange community, particularly around communications and engagement.

COVID-19-wise, things were not getting better and our community was not spared. Thankfully, it motivated us to try to do new things.
We launched the first (member-2-member) Solidarity Fund, where our community members could pledge to give financial support to other community members who pledged to receive one.
We hosted the COVID-19 Collective Action Summit, co-created it with several other changemaker networks, to support changemakers working in the COVID-19 crisis response.
Internally, we initiated a Weekly Solidarity Call for our members to share and be with one another during this difficult time.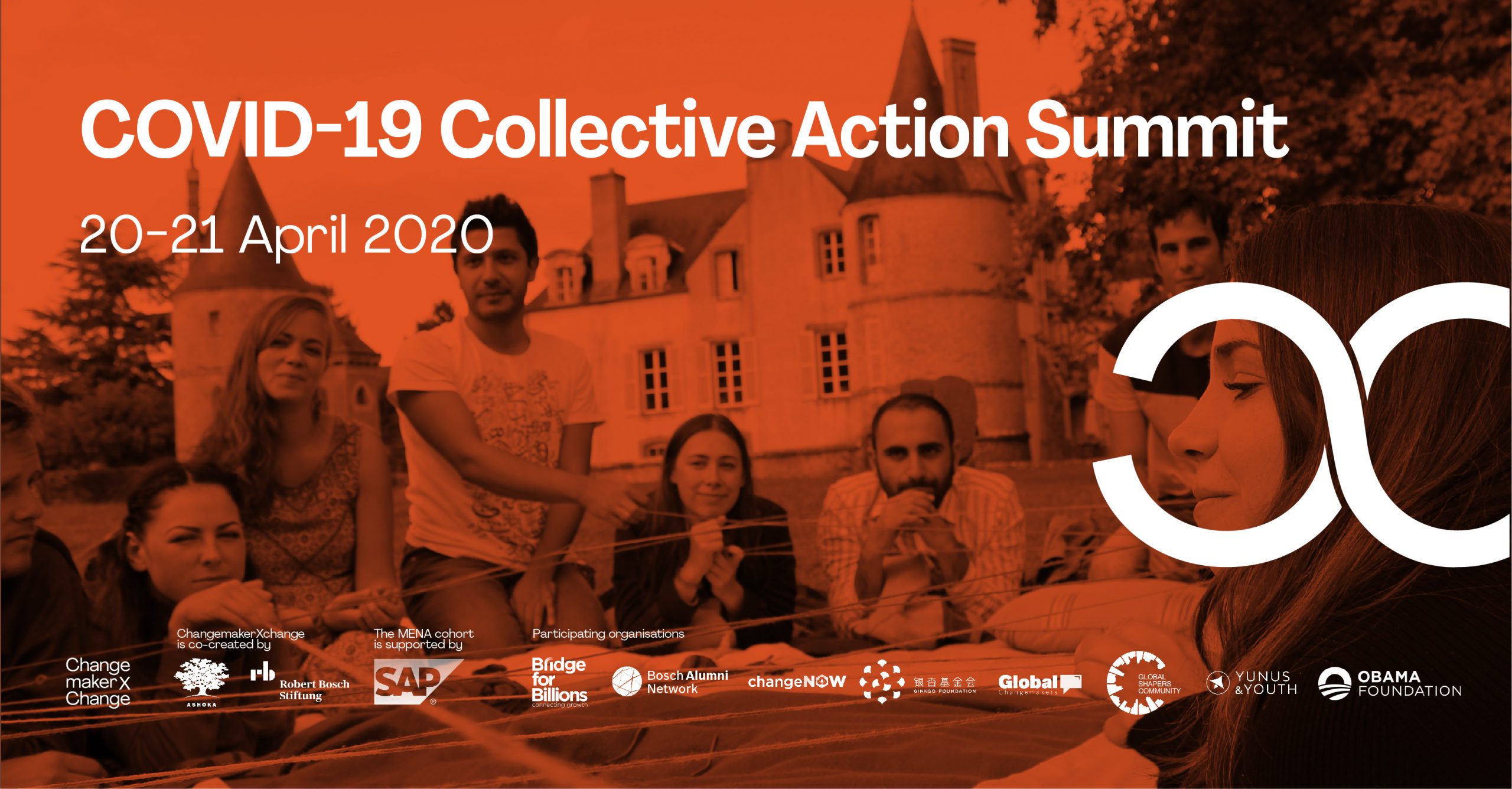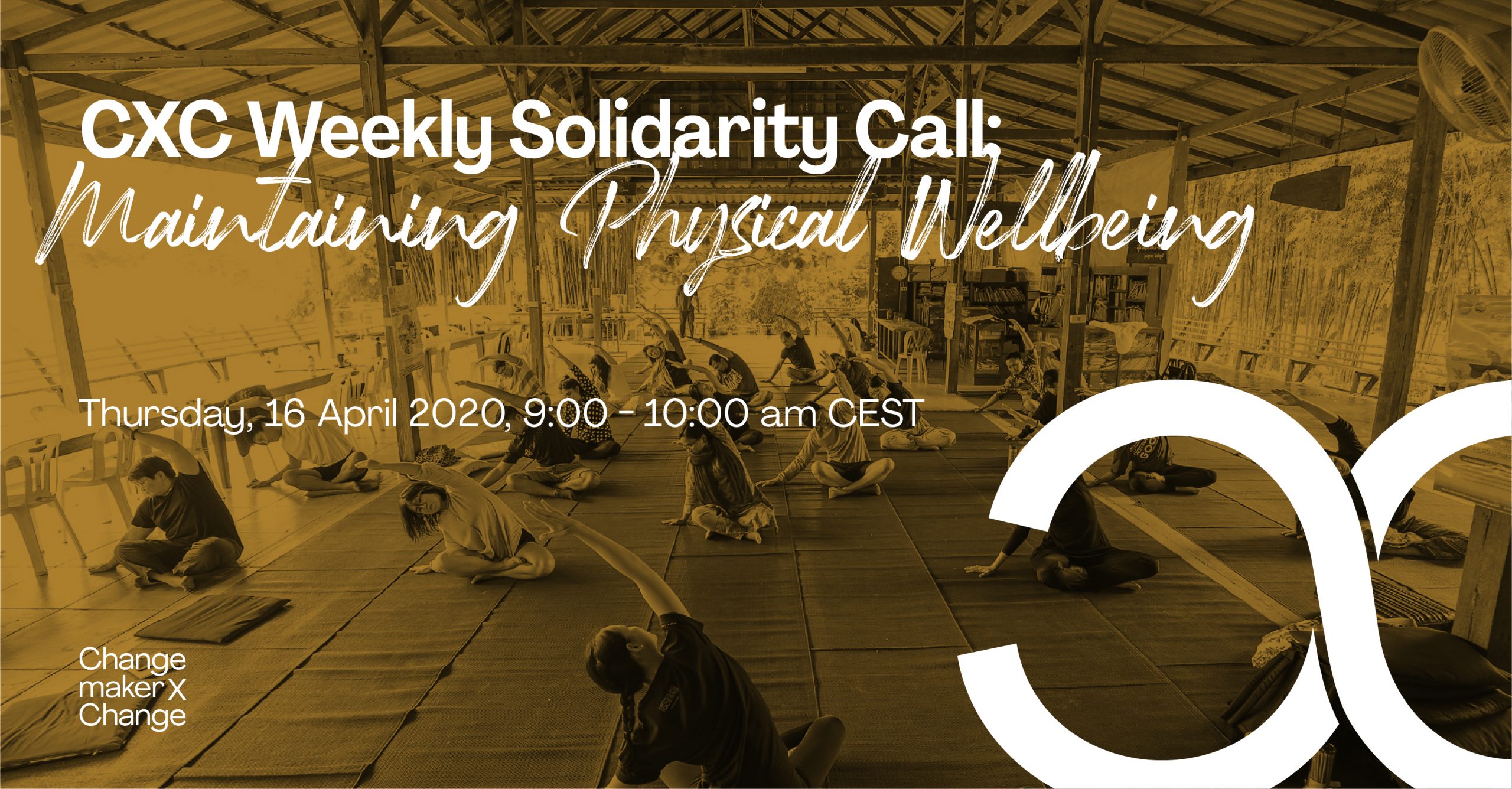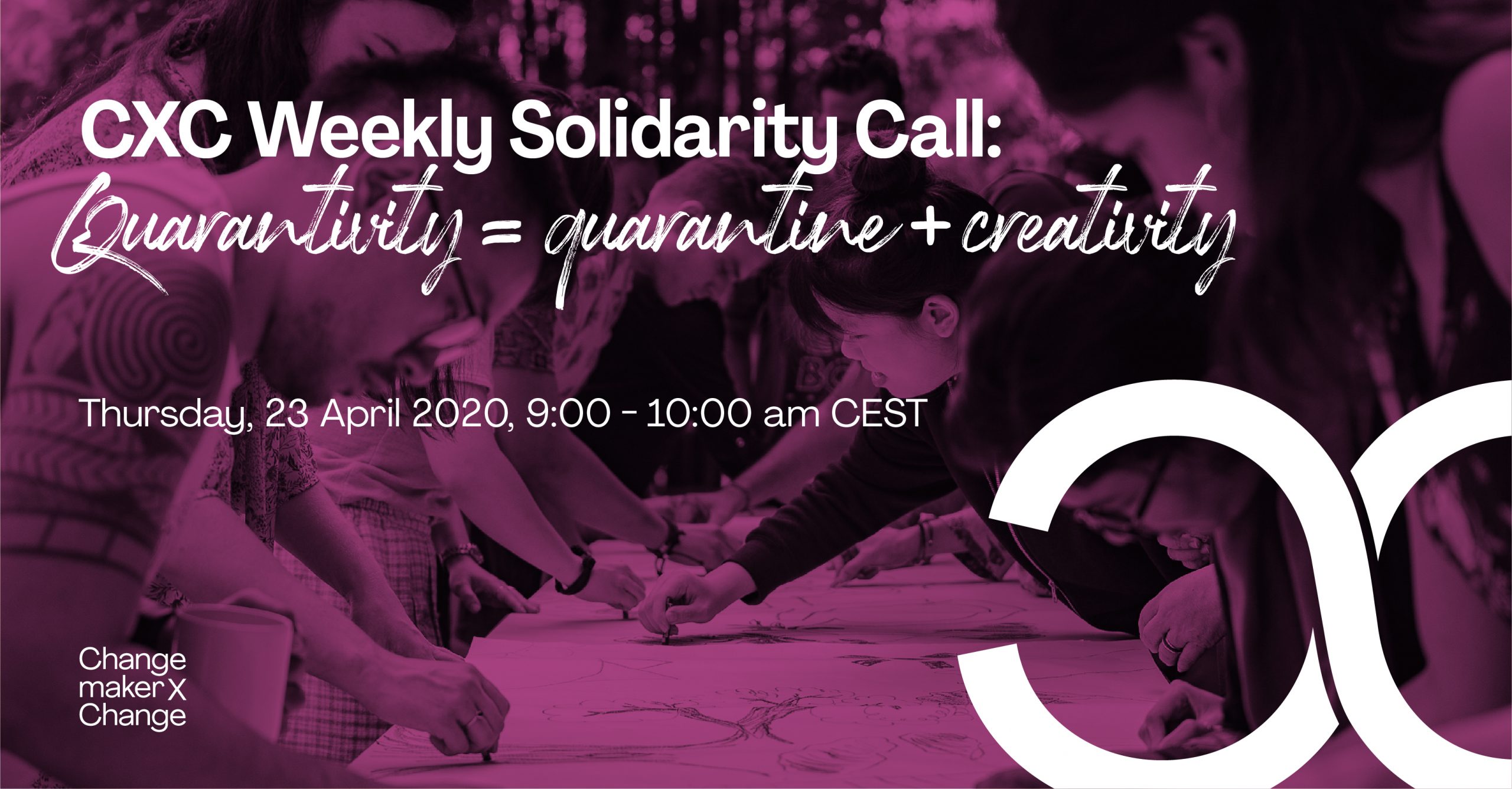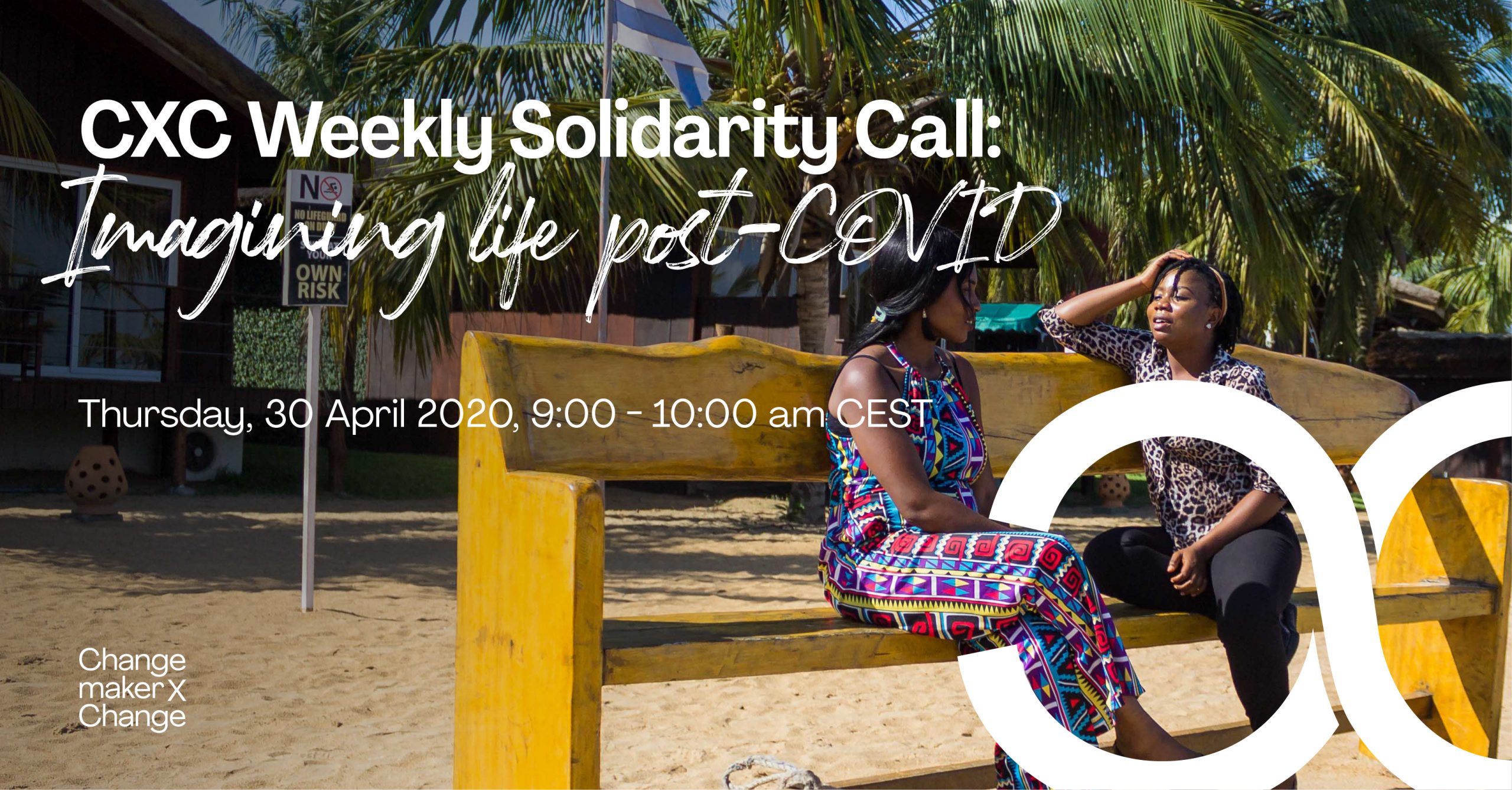 We formed our first Community Strategy Group, which consists of 26 community members, to represent the ChangemakerXchange community in all key decisions and advise on strategy.
At this point forward, we decided to be an active contributor to the virtual world. We increased our social media presence by sharing the stories of our changemakers, our lessons learned, and, of course, some fun in between.

22 June 2020 was our 8th anniversary and on the same day, ChangemakerXchange officially established its independent charitable status as ChangemakerXchange gGmbH.
With a special partnership with SAP MENA, we ran the SAP MENA Online Resilience Program, inviting 10-15 innovators from the MENA region to connect and learn from one another.

We continued to do all the admins related tasks and whatnot that supported the making of a strong infrastructure for our new gGmbH. Also, we opened the recruitment to join the core team, for the operations and finance position.

Unfortunately, we had to cancel the plan of hosting Summits this year. We finally accepted the fact that we would not be able to pilot the physical and virtual gatherings for our internal community as we had planned. Nevertheless, we committed ourselves to pivot to a more suitable setting while continuing to serve our community and the changemakers ecosystem.
We took some time of the month for our summer siesta. As always, we value taking a break as our way to recharge and refuel our energy to continue our changemaking work.

Inspired by our community discussion around #BlackLivesMatter movement, we started the (virtual) Community Open Space, where our community members can creatively engage around issues that interest them or that they have expertise in.

We finalized our internal Team Manifesto, our roadmap to work and create impact together.
We piloted our first Virtual Training of Trainers Summit on online facilitation within our community. And we piloted a version to be delivered outside our community.
We formed a partnership with SOS Children's Village, and implemented "CXC as a Format" in the program we co-create.
Together with Bosch Alumni Network, we co-host the 'Social Innovation Cluster', a year-long virtual program of learning sessions and collaboration opportunities for social innovators around the world.
In order to adapt our ways of working together as a team and continue to serve our community of changemakers, we developed the COVID-19 toolkit and made it open-source for every changemaker to access.

What we thought could be postponed to later this year, apparently was still impossible to be done by this time. We finally announced to our facilitators that the in-person Training of Trainers is canceled.
On the other hand, we completed our first virtual Training of Trainers, and we officially had a group of virtual facilitators, ready to spread CXC as a format, virtually!
For the first time, we initiated a virtual cohort check-in for almost all cohorts we have had. (30+ calls in just 3 weeks!)

We finally found the one! We welcomed the new addition to the core team: Anouk Siegrist resuming the Operations and Finance role.
Inspired by our member who received financial support in April and shared that they are eager to give back now, we launched the second (member-2-member) Solidarity Fund, where we, again, matched our members who may momentarily financially struggle with members who are willing to help.
As usual, we hosted our annual ChangemakerXchange Co-Creation Summit from 4-6 December, this time with a core question: "What kind of world do we want to live in and contribute to creating?" On this note, the one and only, Christiana Figueres, the former UN Climate Chief sent us her greetings and wishes for our Co-Creation Summit!
Aaaaand, finally we have our vision statement. A vision that we can all stand for and work towards together, as the whole global ChangemakerXchange community.
So that's it. ChangemakerXchange in 2020, in 6 minutes(-ish)! Indeed, it has been a rollercoaster, and yet we hope to open the new page of 2021, becoming an even safer, more fun, more supportive, and more empowering community. And we look forward to connecting and co-creating positive action with you, wherever you are, in serving the wellbeing of people and planet.