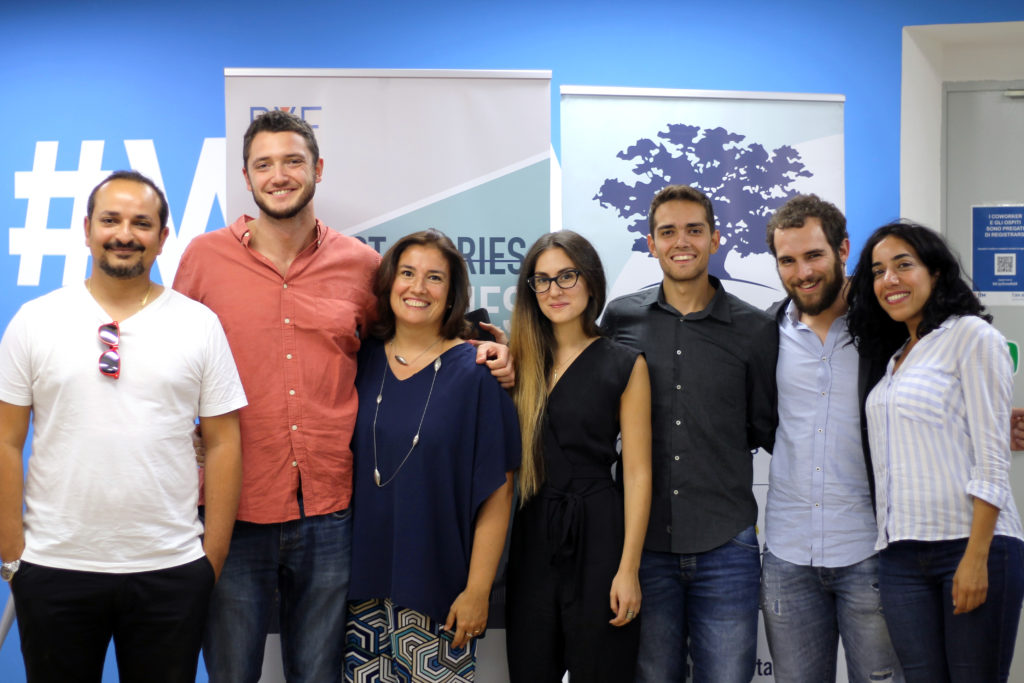 You are a wannabe entrepreneur but you still hesitate to start the journey because of fear of failure? You watched the video of Jack Ma talking about how he failed 10 times to join Harvard, you heard the story of Thomas Edison who made 1,000 unsuccessful attempts at inventing the lightbulb but still you think this only happens to genius people? "Pitch your Failure" night in TIM #Wcap Accelerator proved you wrong.
With the support of the Robert Bosch Stiftung and Ashoka, "Pitch your Failure" night was held in Rome, on 5th October 2017. A new initiative launched by four Mediterranean Ashoka ChangemakerXchange alumni from Italy, Greece, and Tunisia who met in a CXC summit in Palermo in December 2016. Their common objectives? Changing steadfast mindsets that believe failure equals to loss, making failure a source of reorienting and creating positive opportunities, empowering students and wannabe entrepreneurs, and bringing successful social entrepreneurs from the Mediterranean region under the spotlight.
Four social entrepreneurs had the chance to speak about an entrepreneurial failure they have overcome. Failure was the common ground for all speakers. Not perfect stories, but true stories. The speakers were people who had a project, initiative, or company that failed or didn't go as planned, but were able to stand back up again and continue on their journey towards success. People who are ready to share their mistakes in public, who consider failure a mandatory step to reach success and who are motivated to inspire others and help them overcome the fear of failure.
For social entrepreneurs, ventures are sometimes connected profoundly with their everyday and their lives in general. Their initiatives become their life goals. Thus, our goal is not only to cheer resolutions, but to hear and understand how difficulties occur. How do we accept failure itself and how do we manage to turn a negative outcome into an opportunity. We learn from real stories how to move forward.
"Pitch your Failure" encourages young and older people to bring change in their communities, without fearing to fail. The audience had the opportunity to listen and interact with social entrepreneurs living in the same region. Being a social entrepreneur is a challenge of its own, so the 'fear' of failure is always a threat, holding down several initiatives. But when authentic stories of resilience are shared, people feel encouraged to achieve their goals and make a change on their own.
After gathering over 25 applications from changemakers from Tunisia, Egypt, Ukraine, Lebanon, Algeria, Morocco, UK, Portugal, Jordan, Greece, Turkey & Palestine, we selected four outstanding social entrepreneurs from Egypt and Italy. We were very glad to have a multicultural audience from Mexico, Silico Valley, Brazil, Nigeria, Tunis etc to attend the event.
Sneak Peek of the Failure Stories: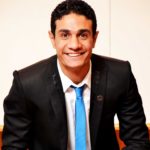 "Children cry to get a toy! A guy may work without being paid! There is a power driving those to do these actions. It is Passion. Passion can make you successful in something or fail in other. I started my own social initiative with great passion and it was working very well but suddenly I discovered something very weird related to passion part which pushed me and my initiative to fail. I can't wait to tell you what I discovered."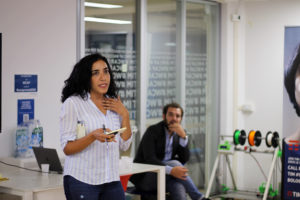 "An Organization is like a living organism involved in a continuous dance between the individual and the collective… I started my own initiative with a group of likeminded friends who shared the same aspirations to promote the culture of peace in the world. We were dancing together very well, with much focus, balance and harmony, until the dance was disturbed by the morass of interpersonal politics and painful meetings. Can't wait to share my failure story with you very soon."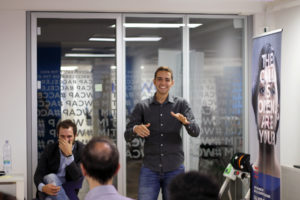 "For young people only the sky is the limit. They don't know that they are to fail many and many times to come. They just have to believe in themselves and start working. I founded Startup Super School, after failing with my YouTube Downloader, to teach young students how to create a Startup with a simple idea, learning from failure."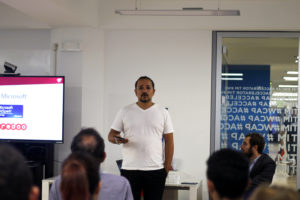 "When I started my first venture, I thought I had it all covered: engineering, technology, market, sales, funding, team, etc. The more I got into, the more I found out that I was clueless. I can't wait to share with you my epic journey inside the amazing world of startups!"
Each speaker had 15 minutes to share their story and participated in a 30-minute Q&A panel discussion, followed by a networking session. The event was hosted by Greta Rossi, representing Ashoka and ChangemakerXchange, who will offer an insight into how to deal with failure as entrepreneurs.
We are also thankful for the public speaking support provided by Bianca Praetorius, an actress by trade and a Public and Personal Speaking Coach since 2012. Bianca has trained over 500 Tech Startup Pitches in Europe and in the Middle East, e.g. Startup Bootcamp, Telekom Hubraum, and Plug&Play Accelerator. She is also the resident Storytelling Coach for TEDxHeidelberg and TEDxMannheim. Bianca is a happy member of the sandbox.is network and has a soft spot for robots, marching brass bands, and cheesecake.
Don't miss the chance to participate in a future similar event, to be inspired, to learn from the mistakes made by entrepreneurs from the same environment as yours, and to learn more about social entrepreneurship and ChangemakerXchange.